Salim BOUZEBDA
Enseignant-chercheur
Professeur des Universités | GI - Génie Informatique | LMAC - Laboratoire de Mathématiques Appliquées de Compiègne
Compétences clés
Prof. Salim Bouzebda obtained his academic degrees from the University Pierre and Marie Curie, Paris, France, including a PhD in 2007. His research interests include censored data, functional data analysis, Multivariate analysis, Extreme, Bootstrap and artificial intelligence algorithms for massive data. He has made contributions to various areas of mathematical and applied statistics and published more than 80 peer-reviewed research articles in international journals. He is (or was) Associate editor for : Dependence Modeling, The Open Mathematics, Statistics and Probability Journal, Applied Mathematics : Deterministic and Stochastic. He is currently full Professor of Mathematical Statistics and head of the research laboratory in applied mathematics at University of Technology of Compiegne, France.


Statistics of stochastic processes ;
Empirical process theory ;
U-Empirical process ;
Bootstrap ;
Strong invariance principle ;
Semi/Nonparametric statistical theory ;
Functional data analysis ;
Multivariate analysis : Copula ;
High dimensional probability ;
Limit theorems for dependent random variables.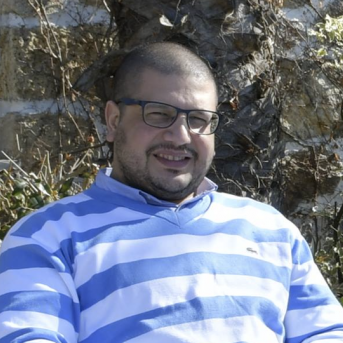 Contacts
Salim BOUZEBDA
Professeur des Universités
Directeur du Laboratoire LMAC EA 2222
Université de Technologie de Compiègne,
Laboratoire de Mathématiques Appliquées de Compiègne (L.M.A.C.)
Département Génie Informatique
Bâtiment Blaise Pascal
57 Avenue de Landshut
CS 60319
60203 COMPIEGNE CEDEX
Bureau : GI 118
E-mail :
salim.bouzebda@utc.fr
Tél : (+33) 3 44 23 44 69
Fax: (+33) 3 44 23 44 77
Retour