Walid HARIZI
Enseignant-chercheur
Maître de conférences | IM - Ingénierie Mécanique | ROBERVAL - Mécanique, Energie et Electricité
My research activities relate to (1) the multiphysical characterization of TP and TD composite materials and structures by non-destructive testing techniques and (2) their functionalization by piezoelectric transducers and nanofillers in order to make them smart.
Compétences clés
Polymer-matrix composite (PMC) materials are nowadays an exciting alternative to metallic materials conventionally used in the industry. They bring many structural and functional advantages: mechanical resistance, lightness, electrical insulation and freedom of forms. Their growth is mainly linked to the development of the transport industry: aeronautics, aerospace, rail, naval and automotive. However, due to their heterogeneous, anisotropic and multilayer structure, the damage of PMCs under mechanical stresses is a fairly complex phenomenon whose experimental characterization is far from being mastered despite the abundance of research work carried out on the subject since now a few years. Indeed, the nature of the damage and the mechanisms behind its appearance and propagation are very different from those encountered in metallic materials. Thus, depending on the considered scale, damage such as rupture of the reinforcement, matrix cracking, interfacial debonding, or even delamination can be the cause of the premature failure of a PMC structure.

The complexity of this phenomenon and the absence of a "reference" characterization method, applying both at the laboratory stage for the R&D aspect and in-situ for the monitoring and health control aspects of the structures (SHM: Structural Health Monitoring), motivate the positioning of my research activities in the field of non-destructive characterization of the damage of composite materials. Nevertheless, all conventional Non-Destructive Testing & Evaluation (NDT&E) methods, in particular, acoustic emission (AE), infrared thermography (IRT), ultrasound (US) are based on surface instrumentation: the transducers are conventionally glued to the surface of the material or placed at a distance well determined with remote electronics. Likewise, only a few NDT&E techniques are able of monitoring damage in real-time, with specific technology constraints: no accessibility to the hottest and/or loaded areas, coupling problem for the US in contact, the dramatic drop in the ratio signal/noise due to the unsuitability of the impedances for the generated US in the air, etc.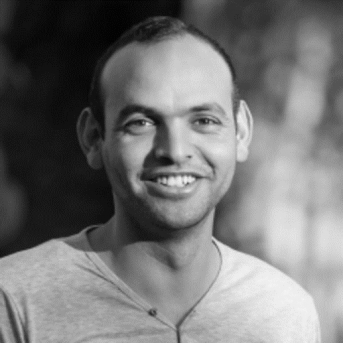 Contacts
Walid HARIZI
Maître de conférences
Roberval - UTC
Centre de Recherche
Rue Roger Couttolenc,
60200 Compiègne
E-mail :
walid.harizi@utc.fr
Tél. : +33 (0)3 44 23 46 23
Retour