Mohamed Ali HAMDI
Enseignant-chercheur
| IM - Ingénierie Mécanique | ROBERVAL - Mécanique, Energie et Electricité
Bibliographie


ACL : Revue internationale avec comité de lecture


J. Kanfoud, M.A Hamdi, François-Xavier Becot & Luc Jaouen, "Development of an analytical solution of modified Biot's equations for the optimization of lightweight acoustic protection", J. Acoust. Soc. Am. Vol:125, N°2, Feb. 2009, p 863-872
INV : Conférences invitées


Mohamed Ali HAMDI 1& Noureddine ATALLA2 "Numerical Methods for modelling of noise sources and of porous elastic materials for vibro-acoustic isolation of vehicles with industrial applications", Symposium International sur les Innovations Technologiques et systèmes de Transport ITT09, 26-29 Octobre 2009, ENSTA, Paris, France
M.A.Hamdi,"An efficient System Approach for Integration of Porous Elastic Materials in Finite Element Models of Vehicles", Symposium on the Acoustics of Poro-Elastic Materials, Sept. 18-19, 2008, Bradford, UK
ACTI : Communications avec actes dans un congrès international


K. Bouayed, M.A Hamdi, A.Omrani, "A sandwich Finite Element for modelling of vehicle's windscreen", Internoise 2010, June 13-16, June, Lisbon, Portugal.

Hassen Trabelsi, Nicolas Zerbib, Cédric Maury, Jean Michel Ville, Mohamed Ali Hamdi, Félix Foucart « Experimental characterization and numerical simulation of the passive and active acoustical properties of complex obstacles in flow ducts using the scattering matrix approach" , Symposium International sur les Innovations Technologiques et systèmes de Transport ITT09, 26-29 Octobre 2009, ENSTA, Paris, France.

M.A. Hamdi, A. Omrani, N. Zerbib, B. Gardner, A. Grillenbeck, A.Ihle, S.Linke, J. Prowald, "Simulation of random response of typical CFRP space structure panels submitted to a diffuse sound field comparison between test and analysis results", Proceedings of the 11th European Conference on Space Structure, Materials and Mechanical Testing, ECSSMMT 2009, Sept. 15-17, 2009 Toulouse, France.

T.Yamamoto,Y. Kuriyama, A.Omrani, L. Mebarek, M. Anciant, M.A Hamdi, M.Rachik, N. Atalla, "Modeling of laminated steel panels and comparison with experimental results", Proceedings of Internoise 2009 , August 23-26, Ottawa, Canada.

J. Monet-Descombey, M.A. Hamdi, C. Zhang, "Modeling of Multilayered Sound Insulators Including Porous-elastic Material in Industrial Conditions", Symposium on the Acoustics of Poro-Elastic Materials, Sept. 18-19, 2008, Bradford, UK.

J. Monet-Descombey, M.A. Hamdi, C. Zhang,"A Partition Finite Element Method Allowing the Calculation of the Vibro-Acoustic Response of Fully Trimmed Vehicles in Medium Frequency Range", Proceedings of Internoise 2008, Shanghai, China

J. Monet-Descombey, M.A. Hamdi, C. Zhang "An Efficient Method for Solving Large Coupled Vibro-Acoustic Systems including Porous Elastic Components, Proceedings of ISMA 2008, Leuven, Belgique, p. 4279 to 4287.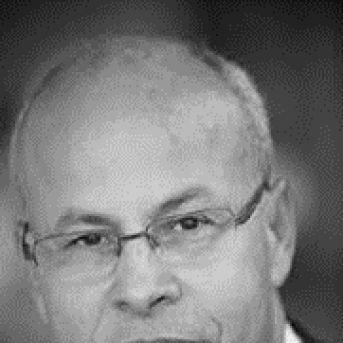 Retour